SUNDAY SERVICES
Our Worship Service is on Sunday at 10:00 a.m. from early September through late June.  During the summer Worship Service is at 9:30 a.m. 
Holy Communion is celebrated on the first Sunday on the month.  Communion is open to all in attendance, members and non-members, adults and children. 
Alternative services such as Longest Night and Blue Christmas services are designated to welcome people from the community who may not be comfortable in a traditional service.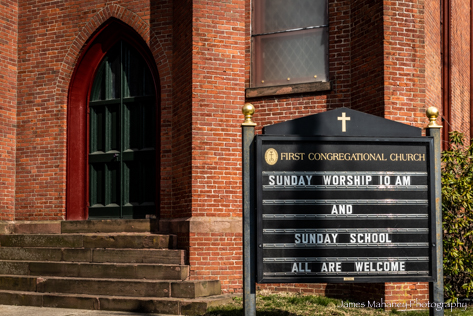 Additional services are help on Ash Wednesday, Maundy Thursday and Christmas Eve, and a special early service for families of small children is offered in the late afternoon on Christmas Eve.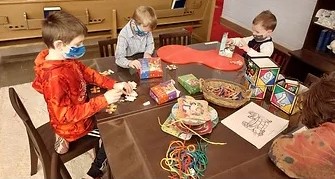 Our Newest Ministry for Children
A Pray-Ground!
We are offering a Pray-Ground for our children!
A Pray-Ground is a designated place in the front of the sanctuary where young children can experience worship through age-appropriate worship materials and tools that will help keep them engaged in what is happening — materials such as children's Bibles and books, coloring/drawing materials, soft toys, Play-Doh and pipe cleaners and other manipulables, items related to the scripture theme such as smooth stones, feathers, shells, etc.
Pray-Grounds were introduced only a few years ago in response to a number of shifts and changes in today's church culture, such as parents desiring to have their young children in worship with them; parents not wishing to leave their child in a church nursery with a "stranger"; congregations that do not have enough children to sustain a Sunday School program; and the understanding that the children can only learn to worship by regularly being in worship.
We offer the Play-Ground to welcome our children into the life of the congregation.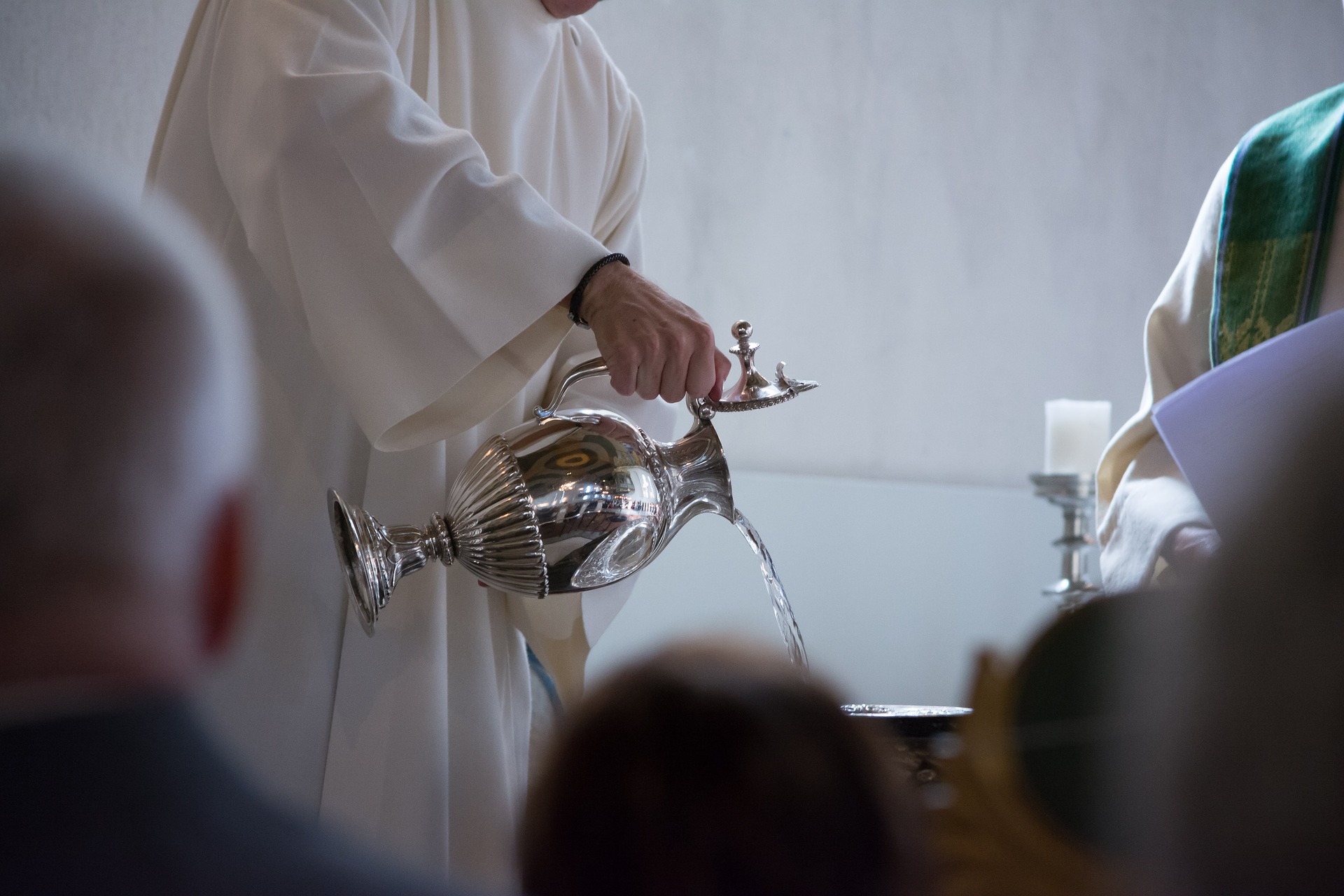 BAPTISMS
The sacrament of baptism is given during Sunday worship service.  We baptize babies, children and adults.
If you or your child(ren) are interested in being baptized, please call the church office for more information.
WEDDINGS
The First Congregational Church of Fairhaven is available to host weddings for members and non-members alike. Fees for non-members are listed below.
Use of sanctuary for rehearsal and ceremony                                                               $ 250.00

Services of Pastor (includes 3 premarital meetings, rehearsal, and ceremony)            $ 250.00
Musician for the ceremony                                                                                             $ 200.00

Wedding Coordinator for rehearsal and ceremony                                                          $ 75.00
A $100 non-refundable deposit is required to hold the date. The remaining fees are payable at least 14 days prior to the wedding.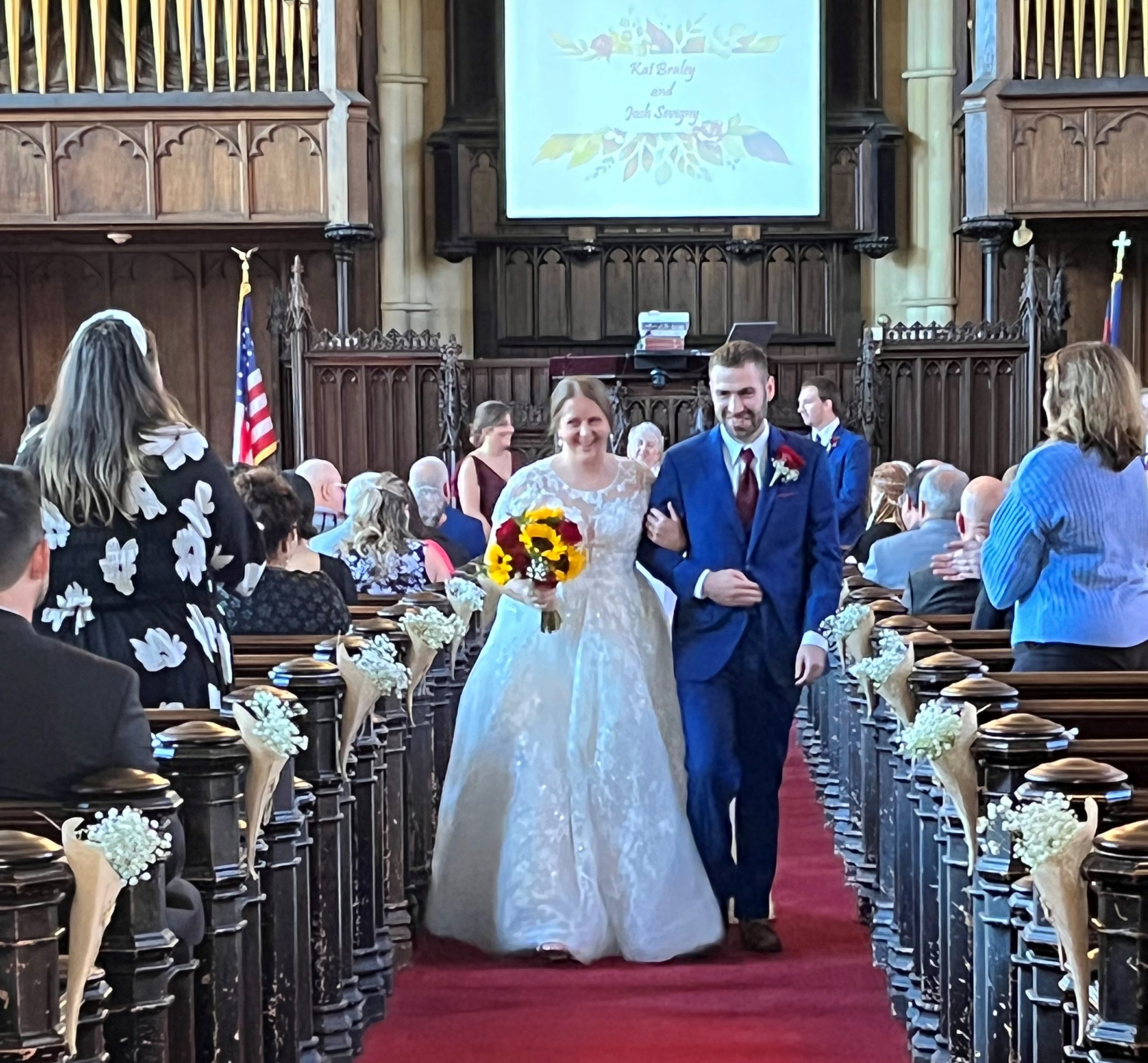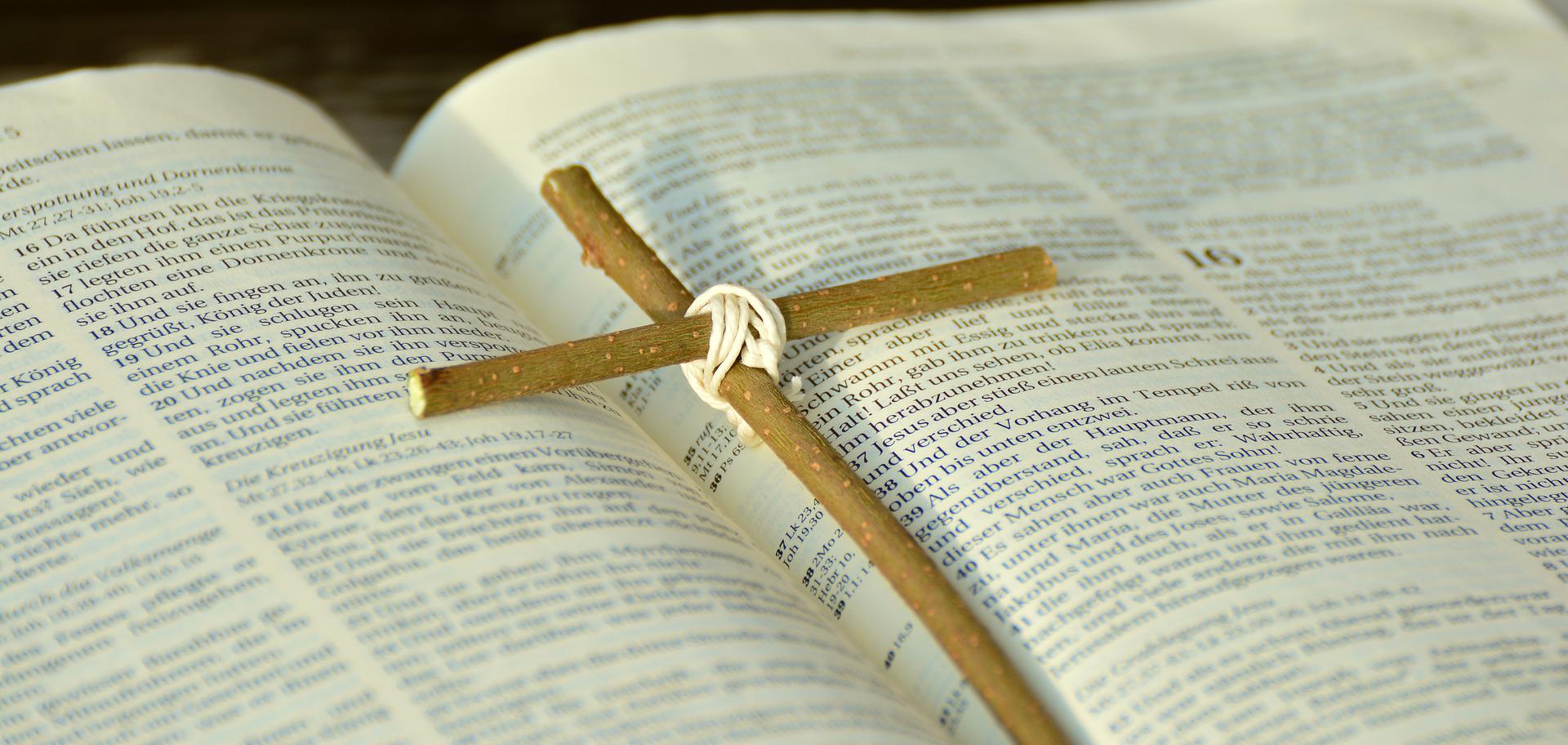 FUNERALS
We hold Celebration of Life or graveside services for members and non-members alike. There is no charge but a donation is always welcome. Please contact the office for more information.